X9 Seminar – Securing the Future With Quantum-Safe Cryptography
X9 Seminar – Securing the Future With Quantum-Safe Cryptography by ISARA

The advent of a large-scale quantum computer will render current cyber-security systems futile, requiring an overhaul of our cryptographic tools. In this presentation, we explore the benefits of quantum computing and the threat it poses to security, new quantum-safe solutions that will replace or augment your existing security systems plus where and when you'll need them, and how to make a seamless migration to a quantum-safe state.
Scott Totzke, CEO and co-founder of ISARA, and Alex Truskovsky, senior product manager for ISARA, will be making the presentation.  Their bio information is listed below.  ISARA recently joined X9 to work on quantum computing issues.
---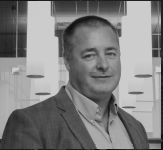 Scott Totzke is the CEO and co-founder of ISARA Corporation, a security solutions company specializing in creating class-defining quantum-safe cryptography for today's computing ecosystems. Prior to ISARA, Scott was Senior Vice President of Enterprise & Security at Huawei. He launched their R&D office in Waterloo and drove their global strategy for delivering industry leading mobility solutions designed to meet the most stringent security requirements demanded by enterprise and government customers.
Scott was also a Senior Vice President at BlackBerry, where he helped shape their security, regulatory compliance, lawful access and privacy strategies on a global scale. His organization was accountable for full security life-cycle management. Under Scott's leadership, security became BlackBerry's single biggest differentiator.
Prior to joining BlackBerry in 2001, Scott was senior consultant with EDS, and built technical expertise and leadership experience in network security, architecture and database design roles. He also spent more than a decade as a system developer and network architect.
---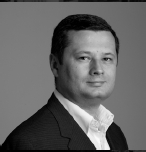 Alex Truskovsky is the Senior Product Manager for ISARA Corporation. He is focused on the creation of class-defining quantum-safe products that help customers ensure the protection of their hardware, software and data in the post-quantum age.
Alex is a seasoned software professional with nearly two decades of experience in the technology sector. Previous to ISARA, Alex provided technical leadership in the development of numerous core security protocols and features at BlackBerry, and designed and built enterprise software at Oracle Corporation.
Alex has a Master's of Computer Science from the Concordia University focusing on Applied Cryptography, an MBA from the Lazaridis School of Business and Economics at Wilfrid Laurier University, and holds a CISSP designation.
---
ISARA Corporation is a security solutions company specializing in creating class-defining quantum-safe cryptography for today's computing ecosystems. When ISARA was founded in 2015, we kept one ambitious mission in mind: to build a quantum-safe world where all the possibilities and benefits of quantum computing can be realized, with none of the security risks. We're proud to be part of a collaborative effort with academic and standards institutions to raise awareness of the quantum threat, and design and implement quantum-safe solutions for classical data security systems that will work globally.
---
X9 Seminar Information:
Date: Thursday Nov. 16, 2017
Time: 12:00 noon ET – 1:30 PM ET
WebEx information will be emailed no later than the end of day on November 15, 2017 to people that register below.
Register for the Seminar:
[contact-form-7 id="2865″ title="Securing the Future With Quantum-Safe Cryptography"]